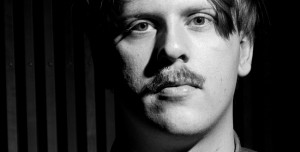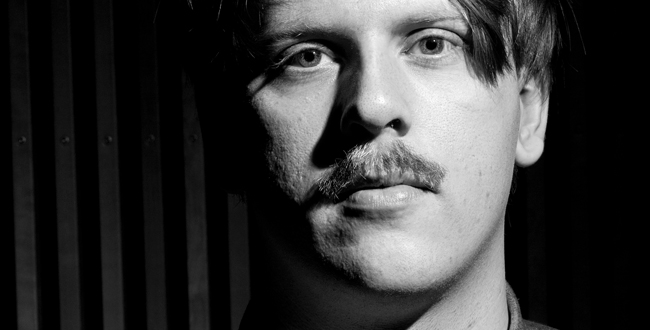 ∴ Alfred

 Lorinius has with his powerful and lyrical bass playing made a name for himself on the Scandinavian jazz scene. He's played festivals like London Jazz Festival, Athens Technopolis Jazz Festival, Tampere Jazzfestival, Copenhagen Jazz Festival, Umeå jazz festival, Stockholm Jazz Festival… He's been heard in a large number of contexts, working with musicians like Elias Stemeseder, Isabel Sörling, Roland Keijser, Karl-Martin Almqvist, Fabian Kallerdahl, Klabbe Hörngren, Audrey Chen, Naoko Sakata.
In his solo project Stormfågel he melts down some of his influences to a sound rarely heard before. On his 2nd album, that was released both physically and digitally on toppkonst 2021, he's been working with German drummer Oliver Steidle (The Killing Popes, Philipp Gropper's Philm) as well as his old stablemate from Farvel, Otis Sandsjö (Y-

Otis

, Lucia Cadotsch Speak low). The line up is completed with guitarist Joel Fabiansson (Anna von Hausswolff) and singer Marie Nilsson (Macuwa). Also, Henrik Magnusson has been involved in colouring some of the tracks with beautiful synths. Sound engineer Petter Eriksson (worked with Atomic, Elifantree, Daniel Lemma, Freddie Wadling) has done some beautiful work recording co-producing, mixing and mastering the music. The album will contain both quintet and bass solo tracks.
∴

AWARDS

◊ Swedish Radio P2's award "Jazzkatten – Newcomer of the year 2012", together with Isabel Sörling Farvel
◊ Elected with Casey Moir Band, by the organisation 'Svensk Jazz', to represent Sweden in 'Young Nordic Jazz Comets 2013'
◊ Winner of 'Young Nordic Jazz Comets 2010', together with Isabel Sörling Farvel
∴

EDUCATION

◊ BACHELOR OF MUSIC, 2009-2012
Academy of music and drama, University of Gothenburg
Musician, Improvisation, double bass
Teacher: Anders Jormin, Professor in improvisation

◊ ACADEMY OF MUSIC AND DRAMA, University of Gothenburg, 2008-2009
Music teacher

◊ SKURUPS FOLKHÖGSKOLA, 2007-2008
Jazz program

◊ LUNNEVADS FOLKHÖGSKOLA, 2005-2007
Jazz program
∴
TEACHING
◊ I give private lessons as well as workshops and clinics with larger groups at University, Folkhögskola and Gymnasium.
◊ Currently I teach jazz ensemble and bass at Ingesund School of Music (Karlstad University), in Sweden.